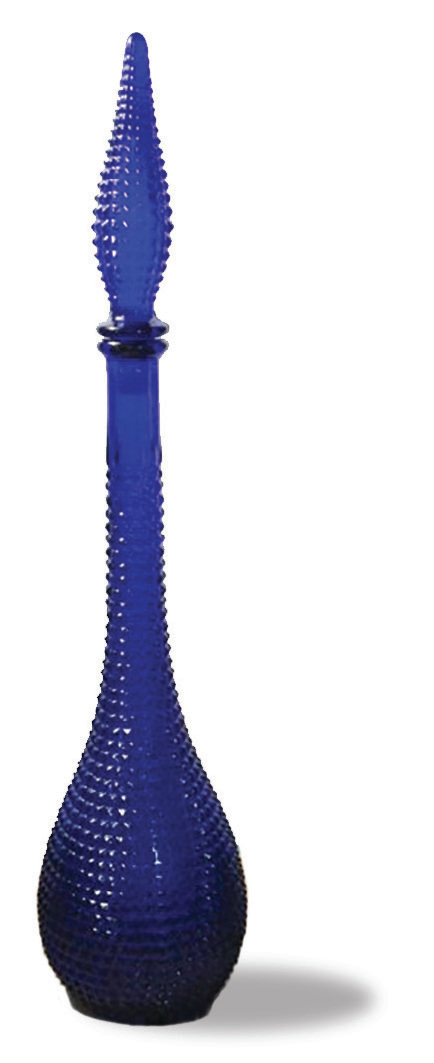 Dear Connie Sue,

I acquired this wine decanter about 30 years ago and paid $15 for it. It is 22 inches tall and in perfect condition. There is no designer's mark anywhere. I thought perhaps it may be a Fenton piece. I would very much like to know more about this piece and its value.

— Christy
Dear Christy,
Compared to porcelain and silver, glass is rarely marked permanently. At one time, this decanter had a silver foil label attributing it to Rossini Imports from Italy. It was made in the 1960s. Although it was made in various colors, cobalt blue is the favorite.
A couple of online sellers offered the decanter as a "genie" bottle for around $45. Those who collect mid-century Italian glass might pay double that. A grouping of all the colors may motivate buyers.
Dear Connie Sue,

I wanted to see if you could tell me anything about this cabinet and its value. It was my mom's. I do not know how old it is. My mother has since passed, so I don't know how much she paid for it. Any information will be helpful.

— Kara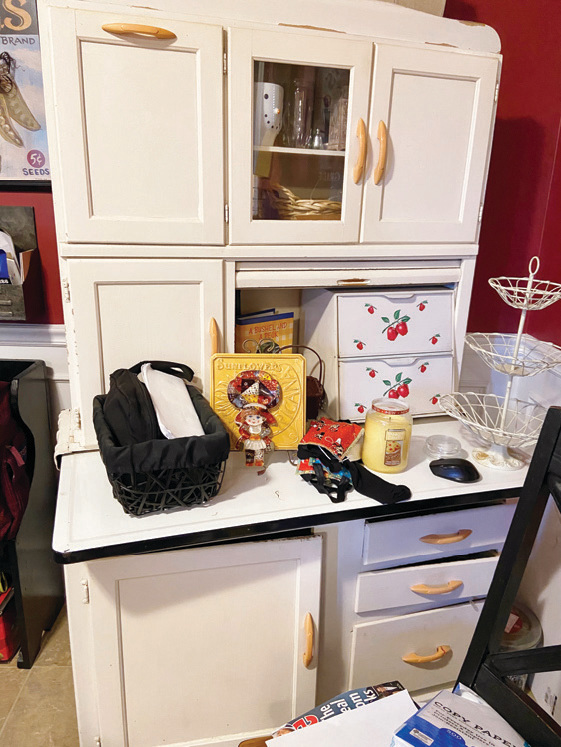 Dear Kara,
This kitchen cabinet was made in the early 1900s. We often refer to all such cabinets as Hoosier cabinets. Those earlier solid-wood cabinets had clever compartments for storing food, spices, kitchen tools and tableware. Hoosier cabinets open and close smoothly. Everything fits nicely, and they are marked.
More modestly priced cabinets offer clever spaces and were made of plywood but often have fussy drawers and roll-up doors. These cabinets are offered for $500 in nice shops with appealing displays but can sell for less than $80 at a clear-the-house sale.
Dear Connie Sue,

I was wondering if you could give me any information on this table as far as era/value/etc. I have been unable to find one like it in my research.

— Cheryl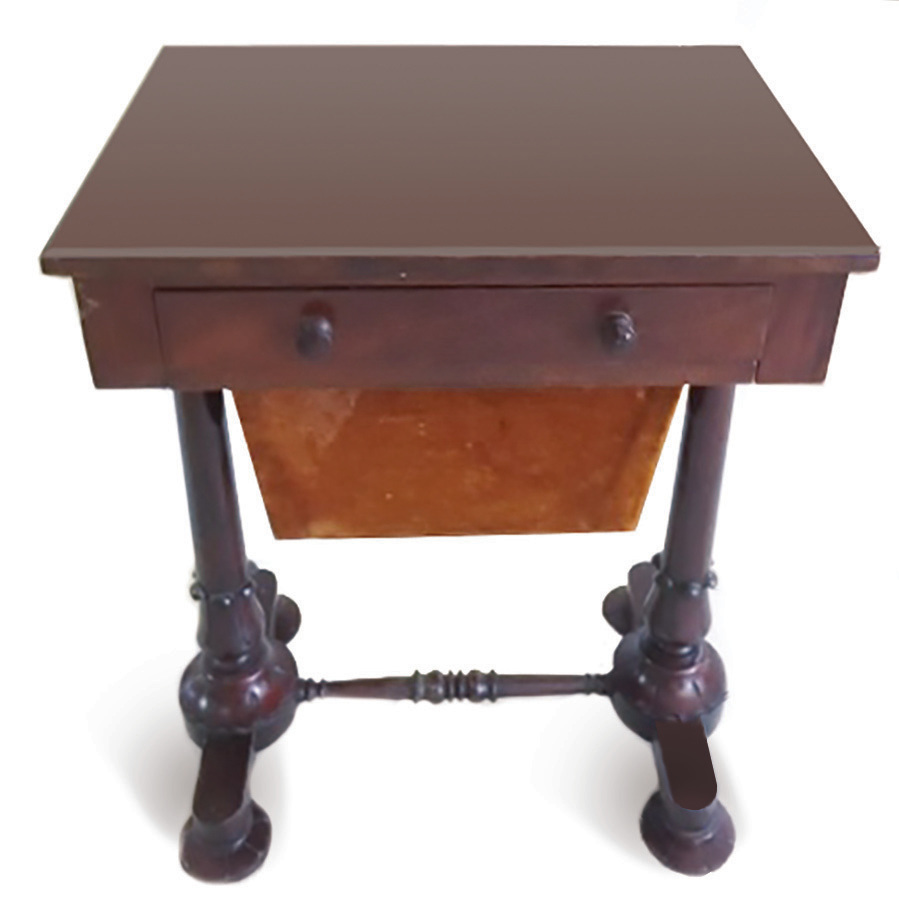 Dear Cheryl,
Your walnut table is Victorian, made in the third quarter of the 1800s. Ladies used these as sewing stands. Fabric could be stored in the soft sack extending beneath the drawer. Sewing accouterments were kept in the drawer. Similar tables sell for $75 to near $200. Multiple sectioned drawers with intact silk sacks and rose-wood increase value.
Dear Connie Sue,

This platter has been in my family a long time. My mother, born in 1911, said it was her grandmother's. It has no cracks or chips. I wondered if you could tell me anything about this. I don't think anyone in my family will be interested in the platter. I'd like to sell it in my lifetime if it has any value.

— Lisa, Middle Tennessee
Dear Lisa,
Your family's ironstone platter was made in England between 1851 and 1866 by Livesly Powell & Company. The transferware pattern Rose and Bell was made with an all-over pattern of two color florets amid a web of linked chains. Similar pieces sell, when they are available, for $55 to $175. I think it is reasonable to offer your platter for $100.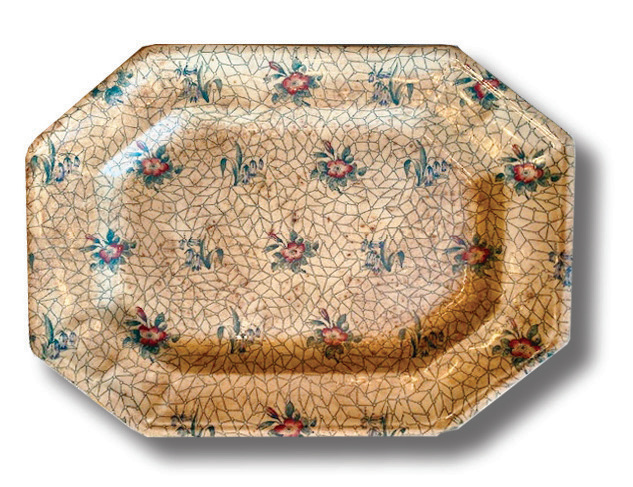 Although the platter isn't chipped or broken, just like humans, there are pit marks caused by age and environ-mental conditions. Because ironstone wasn't fired as hot as fine porcelain, moisture finds a way into the glaze and discolors the clay.