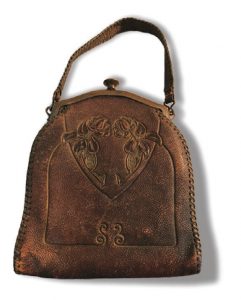 Dear Connie Sue,
I am sending a few pictures of a leather purse that belonged to my great-grandmother. Can you ascertain the age and value of the purse?
Dear Becky,
Tooled leather handbags were worn as an accessory in the 1920s. Ladies traveled lightly, carrying a compact, handkerchief, one key, lipstick and cash. In a fancy shop, a fluff of tissue placed inside, this purse would be priced around $20. From an estate, less than $10.
---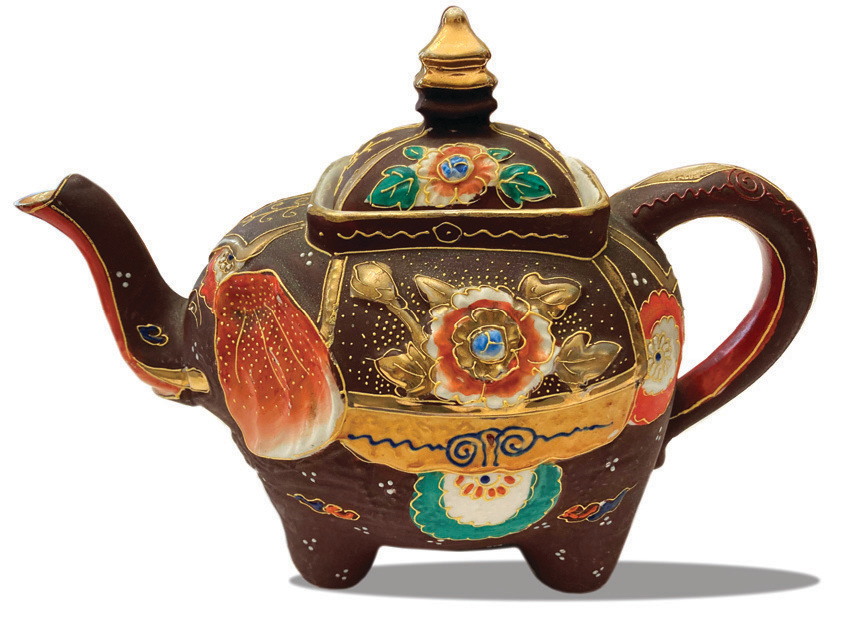 Dear Connie Sue,
I was recently visiting my sister, and she showed me this teapot that our dad brought home for our mom after World War II. We've searched for marks, but other than the "made in Japan" on one foot, we could find nothing. Dad served only in Europe. Can you help us trace this teapot?
By the way, I volunteer at a local church thrift store, and we so enjoy your column. It's amazing the treasures that cross our threshold!
— Terry at the Thrift Store
Dear Terry,
Made of cream-colored clay, this midcentury teapot is in the shape of an elephant. The spout is the elephant's trunk, and he's decorated with raised paint and plenty of gold. The lid and sides are part of his regalia, implying he is cared for by people who admire elephants.
Everyday objects in figural form are popular. This teapot sells for $45 to $100.
---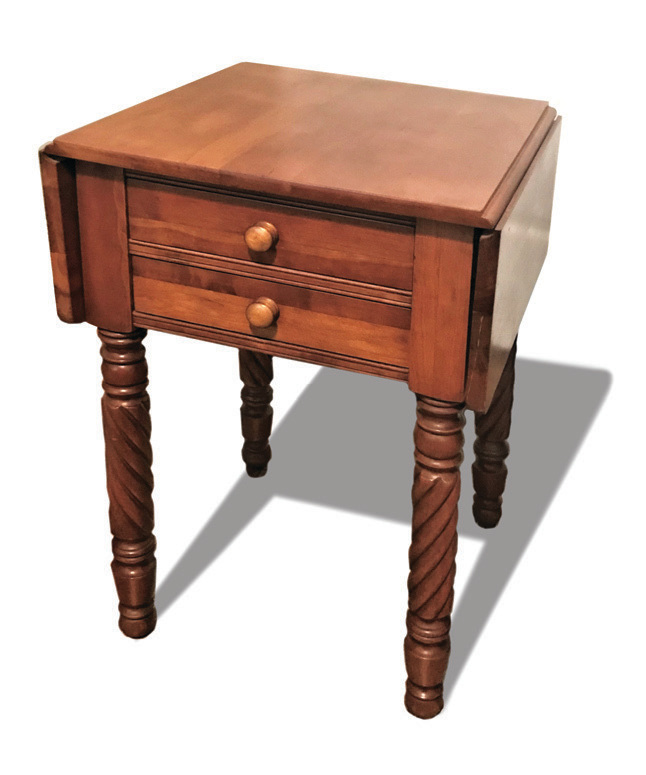 Dear Connie Sue,
I love your column in The Tennessee Magazine. I find myself flipping to the back of the magazine first to see what you have discovered for the month before going back to the front to devour the rest of the magazine.
My wife inherited this table from her Great-Aunt Marie. Before my wife passed away, she told me to protect it with my life. I have reached out to her family to see if any of them are interested in taking possession of it. No takers yet. Can you tell me anything about it?
— Duane, Lewisburg
Dear Duane,
Great-Aunt Marie's two-drawer, cherry drop-leaf side table was made in late 1900s. Because they are so plentiful, (we bought them in pairs and for every bedroom), they are available at every estate and downsizing sale. The style was popularized by Davis Cabinet Company and also made by small-shop furniture makers. These tables meant a lot to our matriarchs.
I've seen them painted. Your takers might consider the table if they were allowed to make it their own. Great-Great-Aunt Marie's beloved cherry piece would be intact and your responsibility accomplished.
---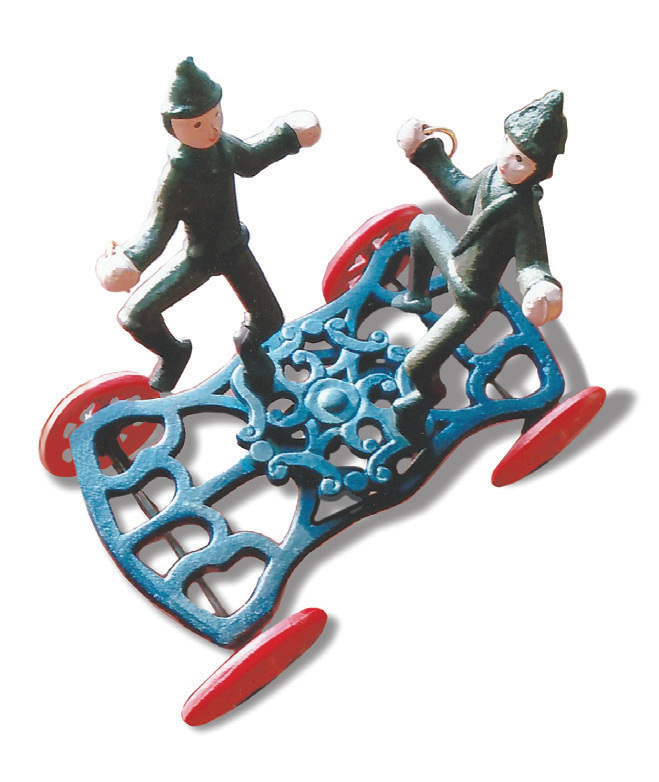 Dear Connie Sue,
This metal toy was given to me recently. There are pieces missing, and I can find no markings of any kind. Can you tell me something about it?
— Ruth, Mountain City
Dear Ruth,
I think your cast iron cart with two guys is a reproduction from the 1970s. It's cute and has good color. But the bells and a round platform that rotated are missing. Let's call the guys elves. They could hold mail or napkins.
There were earlier, 1890s, cast iron carts with figures like this. As the cart moved, the men rang a bell. Times were simpler then. The wheels and cart bed on Victorian models had more detail. Early iron work could look lacy. Complete and working antique toys in this form sell for well over $100.