Dear Connie Sue,

I'm hoping you can provide some insight on the picture I received from my mom on the type of artwork and value. On the back, handwritten, is "Pharaohs Horses."

Steve, Tellico Plains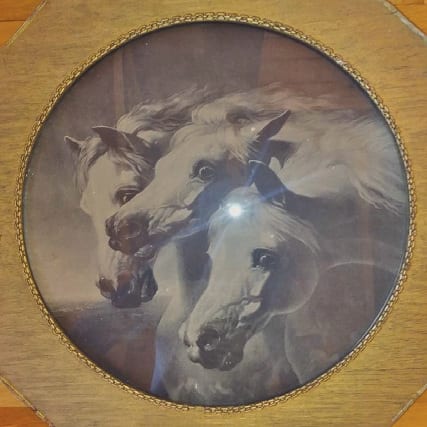 Dear Steve,
London artist James Frederick Herring (1795–1865) painted "Pharaoh's (colorful) Chariot Horses" in 1848. Your black-and-white print was made around 1910 and was sold at furniture stores or by catalog. At the turn of the 20th century, printed reproductions of fine art were newfound opportunities for middle-class Americans to display and enjoy art at home.
As is, the framed print could sell from $20 at a tag sale to $75 at a boutique. Carefully cleaning the glass and painting the frame could raise value.
Dear Connie Sue,

This water pitcher was given to me by a friend. I learned online about the Conservation and that the coffee company that made the pitcher is still in business. I just can't find out anything about the pitcher itself or its value. I hope you can help me.

Donna, Morristown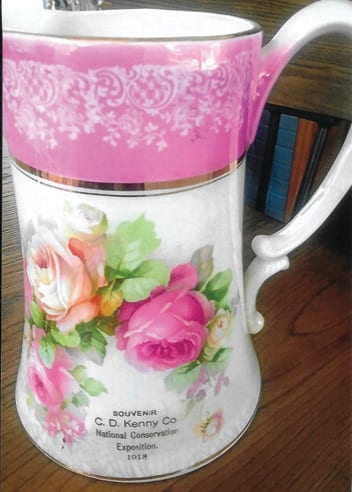 Dear Donna,
At Knoxville's 1913 National Conservation Exposition, the C.D. Kenny Coffee Company is listed as a participant. It had a booth and must have sold these pitchers to visitors at the fair.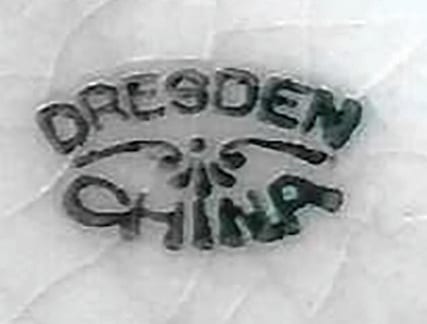 The mark "Dresden China" was used by various Northeastern U.S. pottery companies. The roses are a decal, the pink area at the top was sprayed onto the pitcher and the gold was applied by hand. Similar souvenir items from early 1900s fairs and expositions sell for $12 to $35.
Dear Connie Sue,

Over the years I have very much enjoyed your column in The Tennessee Magazine and have always been impressed with your breadth of knowledge. My specialty is furniture (I just published "American Furniture: 1650 to the Present") and thought you might be interested in an alternate reason pier glasses are called that. These mirrors were hung in the space between two windows; the architectural term for that space is a pier, hence pier glasses. As the 19th century progressed and the manufacture of large sheets of glass became possible and less costly, the size of the mirrors increased, and some — but not all — rested on small tables.

Oscar
Dear Oscar,
Thank you for sharing your knowledge with fellow readers and for the kind compliments.
Dear Connie Sue,

I inherited this Carl Forslund secretary from my mother. It is probably 60 or more years old. I have no idea of the value. I would appreciate any help you could give.

Joe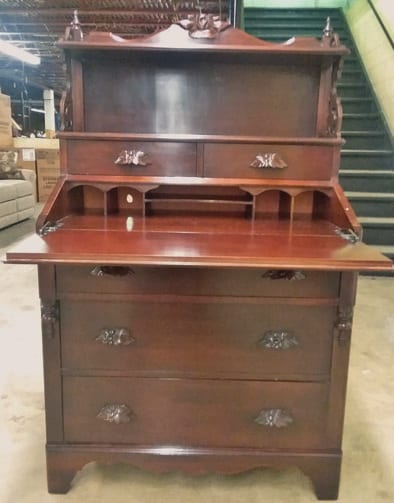 Dear Joe,
Forslund Brothers Furniture Company of Grand Rapids, Michigan, made cherry, oak and walnut Victorian-style furniture from 1935 to 1991. You have the company's secretary-desk. It was made midcentury. These sell in the $500 range.
Dear Connie Sue,

These cigar holders were owned by my great-grandfather, who came from Germany in the 1920s. They appear to be ivory.

Can you tell me anything about them and the value?

Mark, Washburn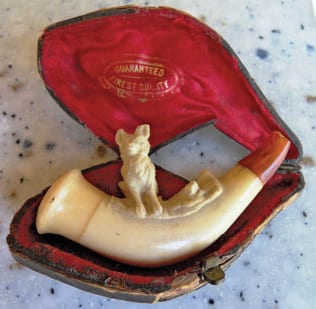 Dear Mark,
I'd be hesitant to confirm these items are carved ivory, but most likely, they are. The pipe with both stem and bowl attached to a carving of a seated dog is in pretty good condition and might sell in the range of $45 to $70. It is definitely a pipe.
The object with a nicely carved dog poised on a rug is without end pieces to indicate its original use. Even though it is housed in a fitted box marked Meershaun, it might still be priced as low as $20.