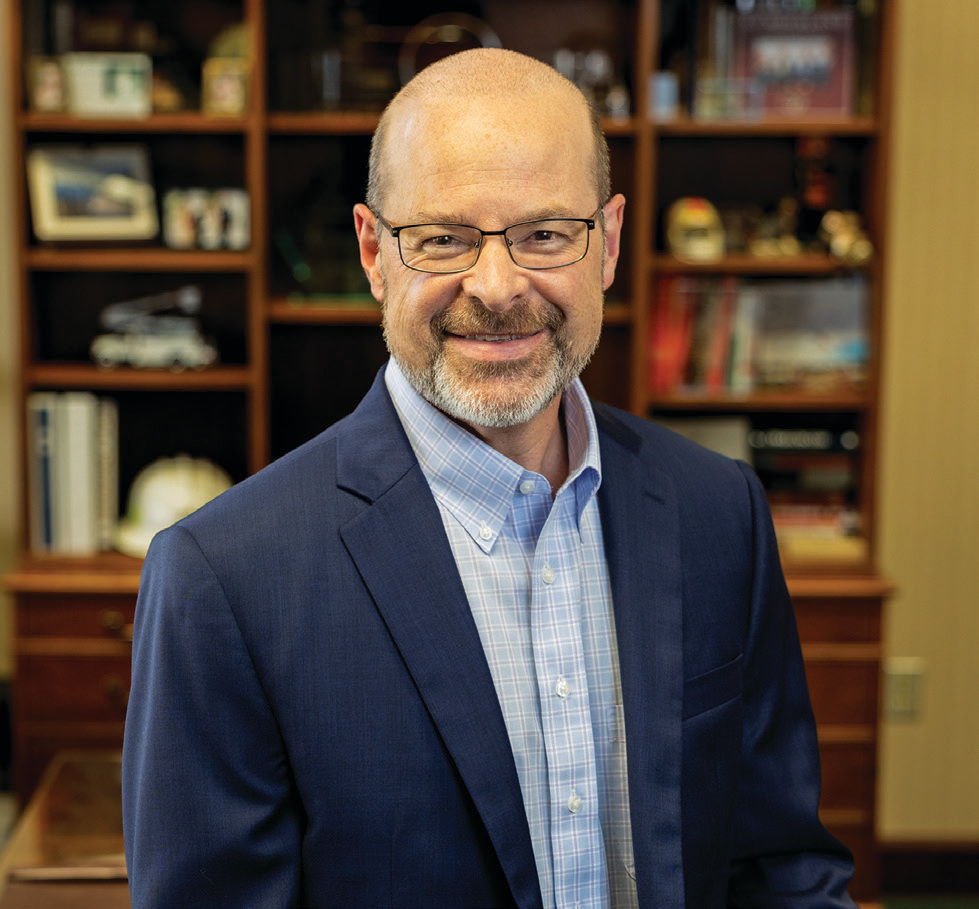 The Civil War still raged in 1863 when President Abraham Lincoln proclaimed the last Thursday in November a day of thanksgiving. Subsequently, President Franklin Delano Roosevelt, after Congress had passed a joint resolution, signed this recognition into federal law in 1942.
Understanding the past is always a key to our future. I believe 2023 will confirm Middle Tennessee Electric, its members, employees and communities have many reasons to be thankful. Our region continues to grow. Opportunities abound.
As a member-owned, nonprofit electric cooperative, MTE has a role to play in improving quality of life for those we serve. To meet member needs and expectations, Team MTE has prioritized relationships, choices, service excellence, transparency, innovation and convenience. I am thankful for the awesome response. More than 200,000 members have downloaded the free mobile app — myMTE — since we made it available as a tool for monitoring energy consumption, reporting outages, making bill payments and receiving important text notifications.
Similarly, our free Home Energy Checkup program aids members in making wise decisions about efficiency upgrades based on site reviews by our professional energy coordinators. Through the Quality Contractor Network, we help ensure the work is done to high standards. I'm especially thankful for — and proud of — the Home Uplift program. In partnership with the Tennessee Valley Authority, we assist low-income member households with funding for home energy upgrades. Improving energy efficiency helps lower power bills, relieves budget stress and increases comfort.
Other MTE initiatives making a difference in the lives of our members include bill-payment choices to fit budgets and lifestyles, residential renewable energy options, electric safety education in schools, scholarship award programs and communication platforms ranging from The Tennessee Magazine to MTE.com and social media sites.
Your electric cooperative is dedicated to expanding broadband connectivity. Believing that high-speed internet is a quality-of-life issue, MTE has committed to making broadband available to its members and is working through our fiber-broadband company, United Communications, to make it happen.
I'd be remiss not to mention MTE's SharingChange Foundation. Community nonprofits have been awarded nearly $12 million since 2003 through the generosity of our members who add extra dollars and cents to their electric bill payments. If you don't already participate in this difference-making initiative, I would encourage your consideration … as we like to say, it's the easiest good thing you'll ever do!
There are many reasons to be thankful, but our blessings always come back to the incredible people around us. Team MTE's professionalism, hard work and dedication keep the power flowing. Be assured of their commitment, even on holidays! I pray you will have a safe and meaningful Thanksgiving.