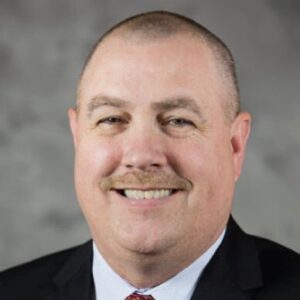 The negotiated end of World War I occurred at the 11th hour of the 11th day of the 11th month of 1918, a date remembered for many years as Armistice Day. In 1954, the holiday was renamed Veterans Day as a way to honor the service of all military veterans of the U.S. armed forces. With this important holiday approaching, it is fitting to consider the important contributions that veterans make to the state's co-ops and the communities we serve.
At Tennessee's electric cooperatives, we're proud to have veterans as members of our teams. These men and women bring with them a unique set of skills, qualities and experiences that greatly benefit our co-ops. A strong work ethic, discipline, adaptability and ability to work as part of a team are qualities that are highly valued in our industry, and veterans often feel at home in this environment.
Our co-ops are built on a foundation of core values, including reliability, service excellence and commitment to our community. Veterans have a firm understanding of these values. In various roles throughout our co-ops, we have witnessed firsthand how the discipline and training acquired in the armed forces translate into proactive problem-solving and a commitment to safety. Our veteran employees have helped us meet challenges head-on and have contributed significantly to the successes and growth of our cooperatives.
The impact of our veteran team members extends beyond the walls of our co-ops. Many are active participants in their local communities. From volunteering at community events to coaching sports teams, these individuals consistently demonstrate their dedication to serving others, echoing the ethos they carried during their military service. We've had the privilege of witnessing their involvement in co-op-sponsored community events, helping us strengthen our ties with the communities we are proud to serve.
I encourage you to check out the great interview on page 10 with Brig. Gen. Warner "Nub" Ross who assumed command of the Tennessee National Guard earlier this year. He is a great example of the commitment to service and community that we see reflected in veterans at our electric cooperatives.
I'd like to express my heartfelt gratitude to all veterans for your service and the sacrifices you have made for our nation. Your dedication and contributions do not go unnoticed, and we are proud to have many of you as integral parts of our teams.
This Veterans Day, I challenge you to take a moment to reflect on the honor, courage and commitment demonstrated by our veterans, and let us commit ourselves to carry that same spirit of service in all that we do.