Beer is a team player when it comes to blending well with others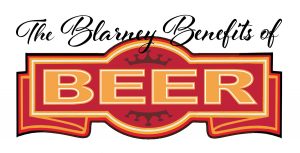 Many of us are accustomed to cooking with wine and get a little secret satisfaction from the idea that we are pouring a little elegance into our soups, sauces and any number of well-known dishes.
Like wine, beer adds acid to a mixture, but the flavors that beer brings to your table are associated with comfort and heartiness. The strong flavor of beer is a great companion in dishes with meat and cheese. When baking, beer helps activate baking soda and can also add a layer of contrasting flavor to make the sweetness of grains "pop."
Another fun fact: Beer can be substituted cup for cup for chicken stock — or any stock — in a recipe. Try some of these great recipes featuring beer, and join the team!

---
Beer facts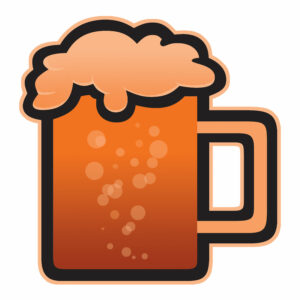 Water quality is key in beer making because it makes up the majority of the volume.
As a general rule, the darker the color, the more intense the flavor.
Light-colored beers generally blend well with most other ingredients, so if you aren't sure what kind to use, select one with a light color.
Beers labeled "light" have fewer calories and less alcohol.
If you don't like the flavor of a certain beer, chances are you won't like the flavor it lends to foods.
Beer contains yeast, which makes it ideal for bread baking. It will also swell batters when frying foods.
Once the beer is opened, it should be used as soon as possible.
---
ASK Chef Tammy
Email your cooking questions to Tammy Algood: [email protected].
Maria would like to know if pickle relish is a good substitute for chow-chow.
Maria, you could make the substitution, but the flavor is going to be very different. Both are considered relishes in the technical sense, but chow-chow is mustard-flavored. It can also have mixed vegetables included such as sweet peppers, cauliflower, onions or zucchini. And don't get it confused with piccalilli relish that also is made from mixed pickled vegetables, but instead of a mustard flavor, it is highly spiced.
Rick grew up enjoying olallieberry jam and wondered if the fruit is grown here.
Rick, it is primarily grown on the West Coast and isn't grown for commercial purposes here in Tennessee. The berry is delicious. I have only had it once, and it looks very much like a large blackberry. Olallieberries are a cross between loganberries and youngberries.
Gail writes, "How can I stop the ripening process of fresh pears? I have several, and they are getting too soft before I will use them."
Gail, place them in the refrigerator crisper drawer. Cold temperatures significantly slow down the ripening process. If you ever have the opposite problem of the pears not ripening quickly enough, place them in a closed paper bag for a couple of days.