Dear Connie Sue,
I bought this antique percolator from an auction and have no idea who made it. From my research, it seems to have been made around the 1940s. It is stamped on the bottom "Pure aluminum Made in the USA." I would like to know who manufactured it and its value.
— Owen
Dear Owen,
I think the percolator was made by Fire King. If so, the glass cap may have a raised mark to signify the maker. It appears glass percolator tops are collectible as objects of art. Six assorted tops sell for around $20. Your complete, slightly stained (patinated) coffee pot would sell for $12 to $20. Pure aluminum coffeepots were soon replaced by stainless steel.
If you decide to collect early coffee pots and/or lids, the place to look is in the family's camping boxes at estate sales. In fact, that's where we keep ours.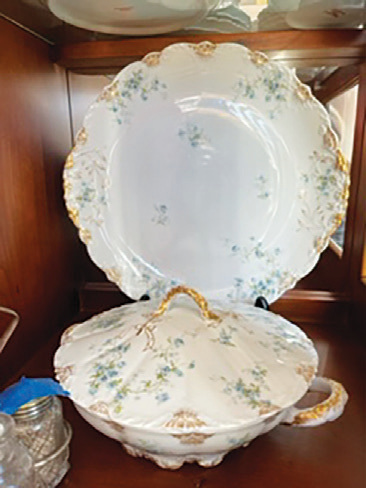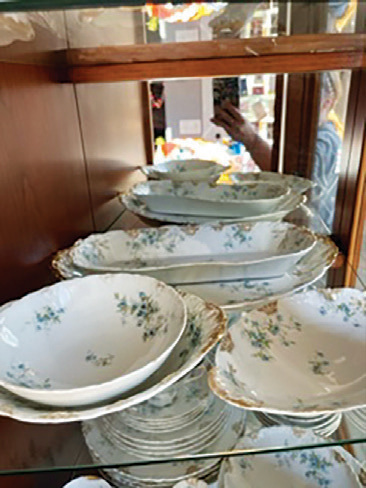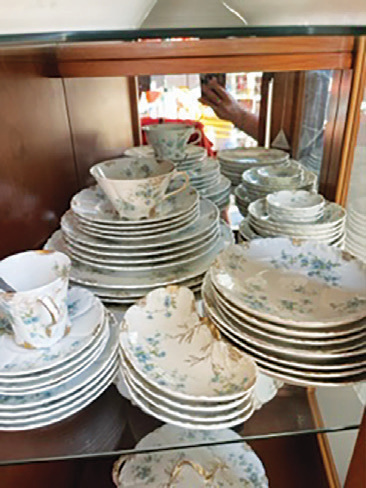 ---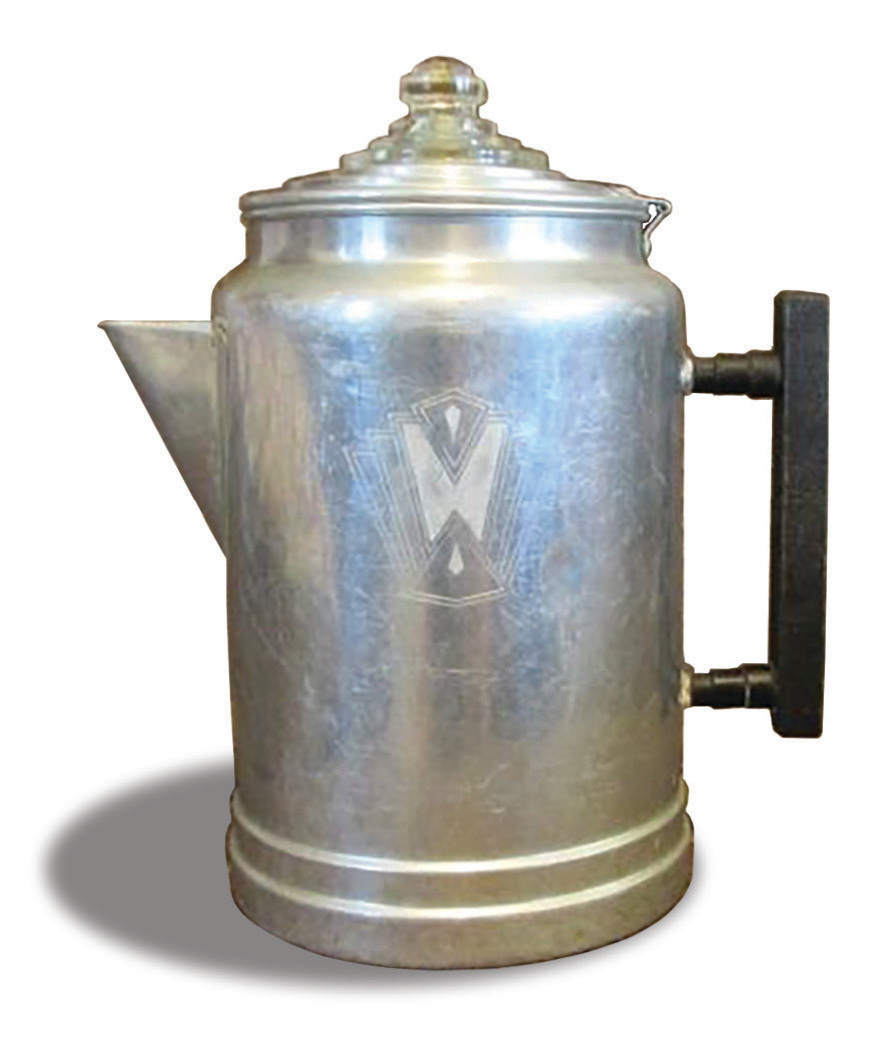 Dear Connie Sue,
I inherited this china from my mom who passed away a few years ago. It was my grandma's wedding china. My grandma and grandpa were married in 1937.
My mom traveled around the country and Europe and looked in antique stores to find any matching pieces and never could. I have also searched but couldn't find the exact pattern.
I have place settings for eight to 12. Thank you for any insight you may have!
— Trisha
Dear Trisha,
In the late 1800s and early 1900s, brides often received the same fine china patterns as their matriarchs, thus adding to and amassing large sets. It seems your family was part of this practice.
Havilland China was first produced in France in order to access the fine talc-like clay available there. During Victorian times in the late 1800s, sets of dinnerware with place settings for 24 or more were not uncommon. Designated serving dishes; covered casseroles; and graduated size round, square and oblong bowls and platters were made and used to set and serve a proper, lavish table. Imported out-of-season fresh food, multiple meat offerings and tiny porcelain pretties for salt, bones and seeds were required for respectable fine eating events.
Havilland was a family company that survived world wars, relocations and reordering among heirs. During the import blockades of World War II, Havilland was even made briefly in the United States. All of the change involved adjustments to marks with new designers and colors. Like your family's accumulation, many sets have the history of the 20th century in marks.
Place setting pieces are plentiful and sell slowly. Serving pieces have a better chance at finding new homes. Heirs of these large sets are often overwhelmed. I advise them to select a few serving pieces, cups and saucers for a special tea party or maybe a covered tureen. Pick something that reminds you of happy times. Distillation is the key to manageable inheritance of stuff.
---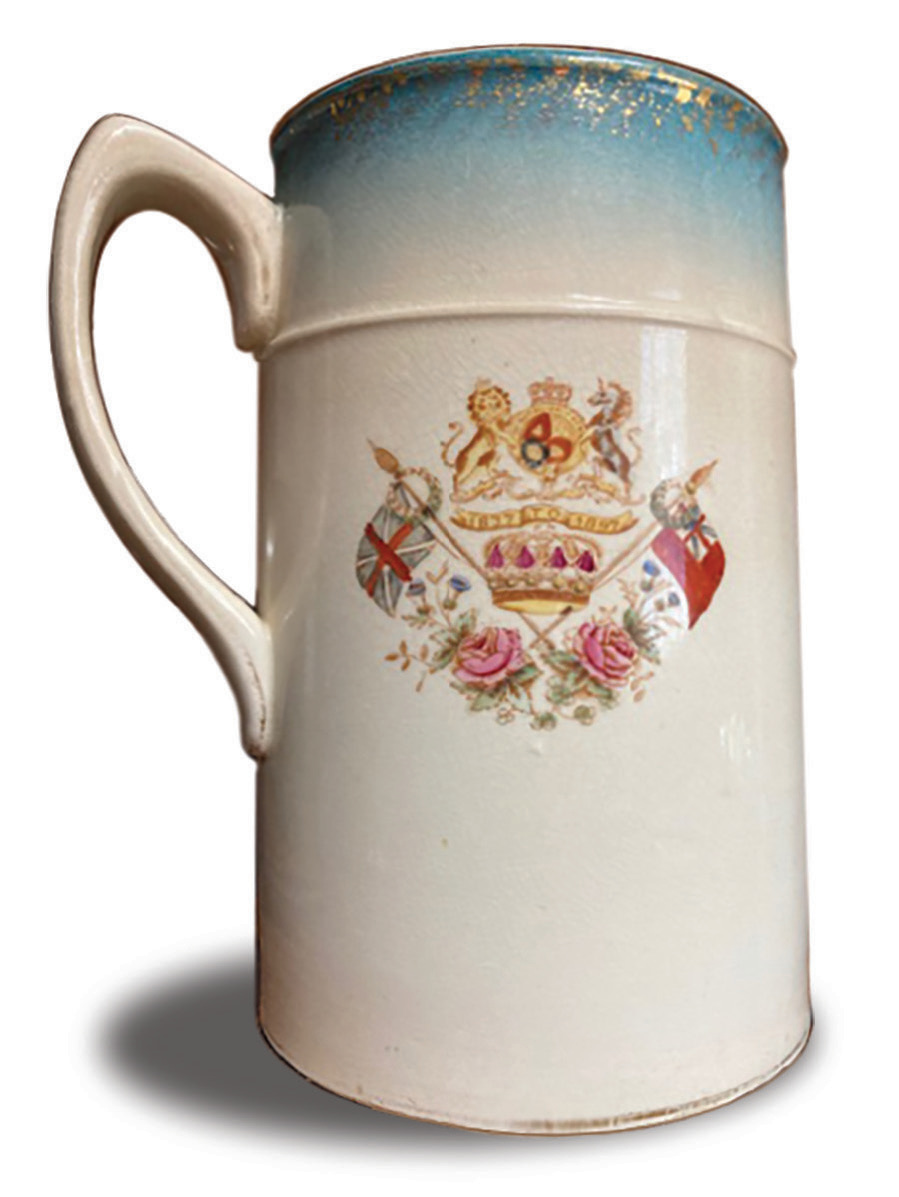 This is the tag line sent with a picture of a commemorative creamer, below: "1897 Queen Victoria 60th Year Reign Pitcher."
— Name not submitted
The British seem to describe pitchers as jugs. This colorful jug was made to remember Queen Victoria's Diamond Jubilee and might sell for $12 to $20.