Dear Connie Sue,

I have this set of whimsical porcelain bookends that I recently found. I do not know any history on them but would like to learn more. Can you help?

Lisa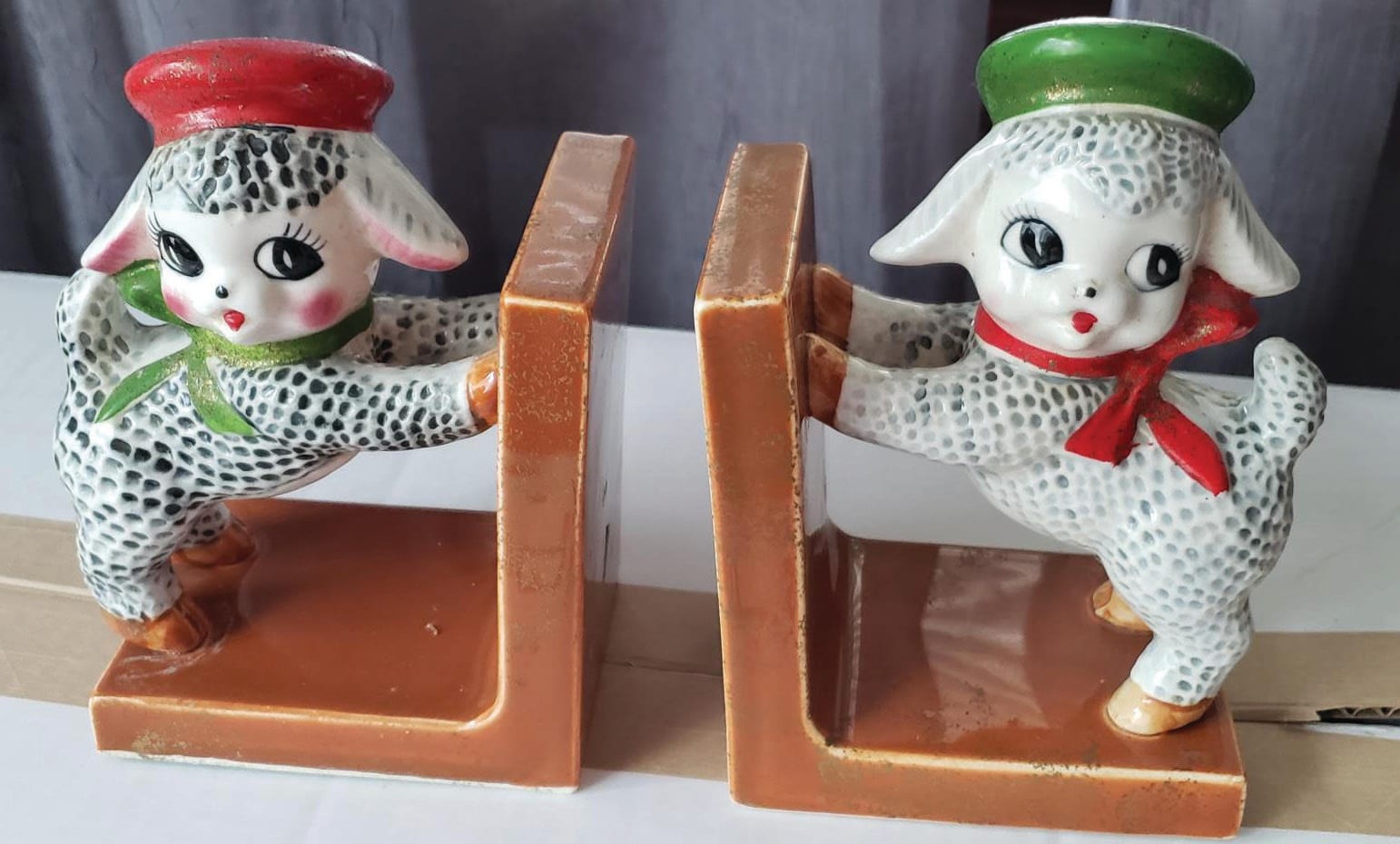 Dear Lisa,
I'd be glad to help. The rectangular blue and white paper label with "JAPAN" in white was used just after the U.S. occupation of Japan ended in 1952. When the requirement to use the "Made in Occupied Japan" mark was lifted, manufacturers quickly made country-of-origin paper labels to comply with U.S. import rules. Your figural ceramic bookends were probably used in the nursery of an infant baby boomer in the '50s.
I'm impressed with the hooves. With hats and ribbon around their necks, these animated lambs may have happily held a group of Little Golden Books. Similar figural bookends sell for $10 to $35 a pair.
Dear Connie Sue,

I just wanted to find out the age and value of this clock. What was the American Wringer Company?

James, Trade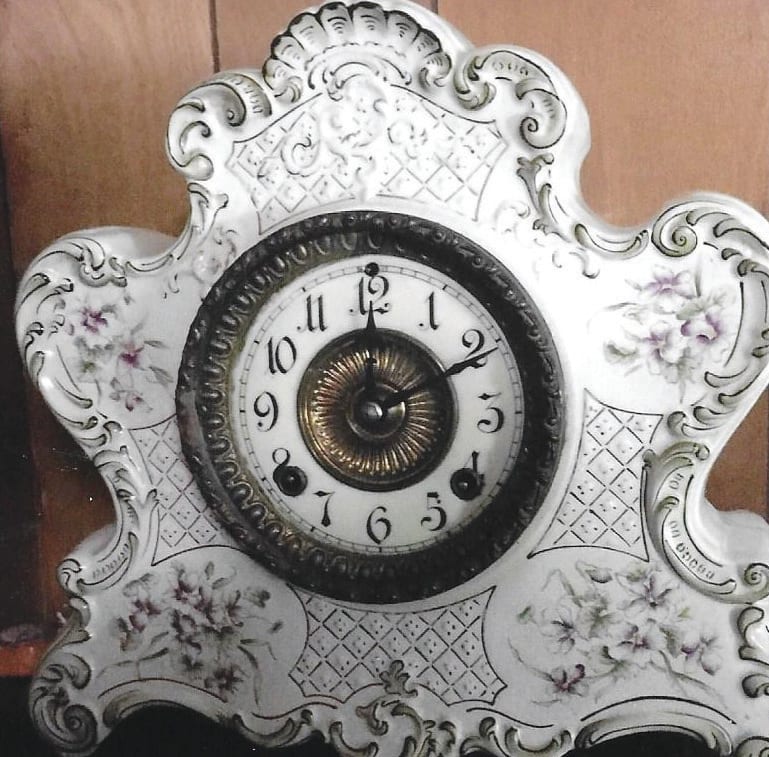 Dear James,
The American Wringer Company made the rubber rollers for washing machine wringers from 1899 to around 1920. As electric washing machines replaced hand-crank models with exposed wringers, the American Wringer Company was able to stay in business making industrial wringers until 1950.
To get the attention of buyers in the late 1800s and early 1900s, companies offered pretty, shiny things as a premium to choose their products over those from competitors. Mantel clocks weren't must-have household items, but they added a bit of style and warmth to any home. Some sweet lady must have whiled away the hours wringing her family's clothes to the ticking and chiming of this clock.
Decorated Dresden porcelain clocks offered by the American Wringer Company sell for around $100 if they are in working or nearworking condition and the porcelain is intact.
Dear Connie Sue,

I always read your column, and, at 81 years old, I've always wanted to have my mother's crystal appraised. My son took the pictures for me to send to you. I have 12 goblets, 10 sherbets and 10 sandwich plates. I think it is the Lotus pattern. My mother got them as a wedding shower gift maybe 85 years ago.

June, Manchester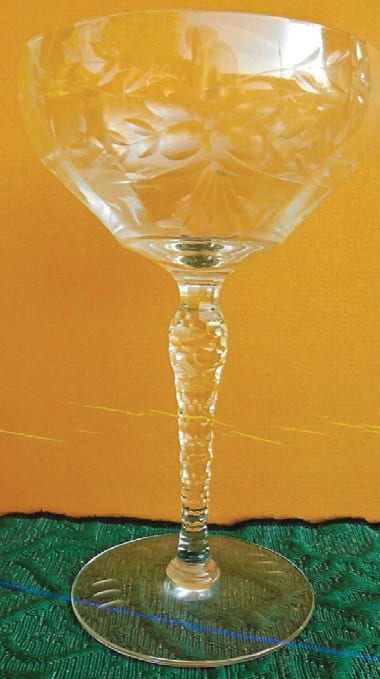 Dear June,
After considerable research, I can only confirm your mother's crystal stemware was decorated by the Lotus Glass Company in Ohio after 1912. The company did not make glass but utilized the availability of blown glass produced in Ohio at that time. Lotus Glass Company is still in operation as Glastonbury Lotus.
Crystal glass goblets and plates can sell for a dismal $5 each at estate sales. Because so many sets of crystal for 12 — in three or four sizes — are being downsized, there is far more crystal than the secondary market buyers can assimilate. It is a buyer's market. However, if you were shopping to replace a specific or obscure pattern, the cost for one goblet could be $15 to $40 each.
Dear Connie Sue,

These Lenox candlesticks have been in our family for 75 years. They belonged to my mother. They were made for Jensen, Herzer and Jeck, Nashville. They are 17.5 inches tall with 6-inch bases. We would appreciate any information you can give us.

George, Lafayette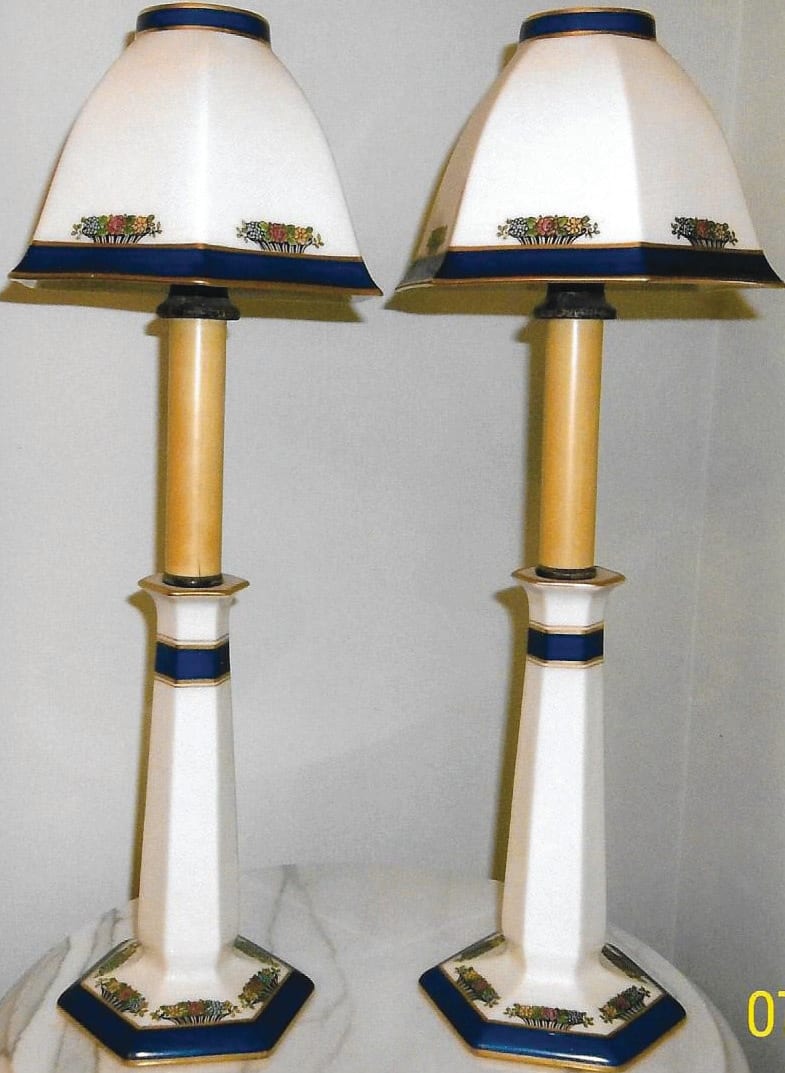 Dear George,
The pattern of your tall Lenox porcelain candlesticks with shades is Meadowbrook, blue. It was introduced in 1915. This fits nicely with the date of the Jensen, Herzer and Jeck store in downtown Nashville. Like fine jewelers of the day, the store offered fine china and crystal.
Tall candlesticks were made in various patterns by Lenox. I consider your matching pair to be unusual because they were initially available in high-end stores and supply is now limited due to attrition by breakage. On eBay, a seller is offering a single, unusual Art Nouveau-style Lenox candlestick lamp for $85. I should think your pair might be priced at more than $175. I did not, however, find a final sales value.