Dear Connie Sue,

I purchased this at an auction years ago. It has a tag on it that reads "2,600." It was a display at Marshall Fields. I am curious what it is worth. It's made of leather and hard paper and is 40 inches by 69 inches. I couldn't find any markings on the piece indicating who the maker was.

Monica
Dear Monica,
A 6-foot figure of Napoleon swinging a sword on a horse is quite an attention-grabber. If your store display Napoleon was in a public place, a queue of picture-taking social networkers would quickly form. Unique, oversized items are difficult to value. If sold at a tag sale, he might sell for much less than $100 simply because he doesn't downsize well.
However, if he were offered for sale from a quirky, contemporary shop frequented by decorators, Napoleon might find his way into an expansive entry or balcony. His price might tickle a thousand to make this ride.
Dear Connie Sue,

My husband was going through boxes of his parents' belongings and found this scarf from the 1939 New York World's Fair. It's approximately 26 inches square and in good shape for its age. What do you think the value is?

Carol, Savannah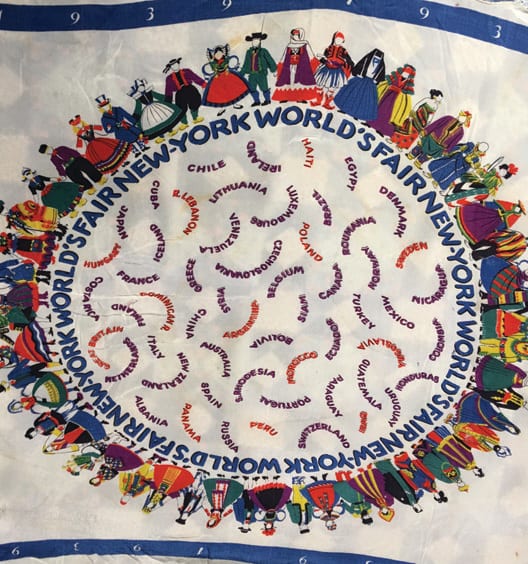 Dear Carol,
World's Fair collectibles have been popular since these high-profile gatherings began at London's Great Exposition in 1851. Although various items from fairs have sold recently for more than $1,000, the bulk of giftware items sell for less than $100.
Scarves from the 1939 World's Fair sell for $12 to $50.
Dear Connie Sue,

I look forward to reading your page in The Tennessee Magazine every month. It is always interesting and informative.

I have this beautiful bowl that belonged to my mother. I don't know its history. I don't see any markings on it, but I believe it is crystal. Could you please tell me something about it? Thank you so much for any help you can give.

Pat, Mountain City
Dear Pat,
The photograph of your bowl reflecting the sunlight from the window indicates, but does not conclude, it is crystal. Although all cut glass is crystal, all crystal is not cut glass.
I can't be sure the bowl is cut glass without handling it, so value is difficult to determine. But my day was brightened by your note and sparkly bowl!
Dear Connie Sue,

Can you check this doll? Some of them are collectible. The tag says "Crowne Fine Porcelain Dolls." The face, arms and legs are porcelain. Her name is Jenny.

Joetta, Troy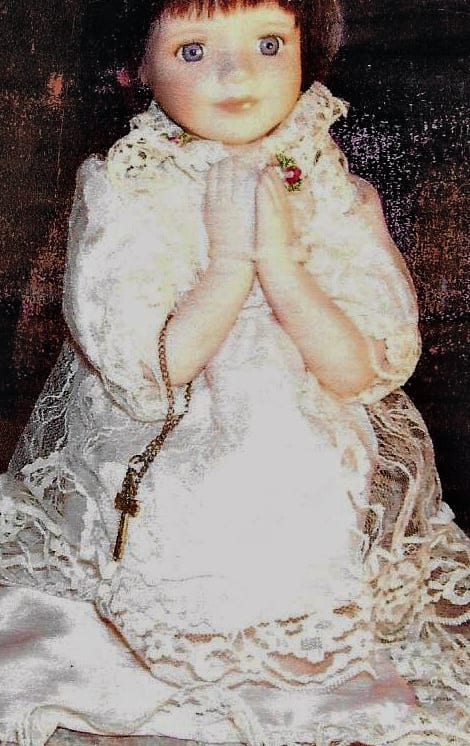 Dear Joetta,
Your doll with pretty blue eyes, lace-edged satin dress and gold cross on a chain is described as the "kneeling, praying Jenny doll." According to the certificate of authenticity you have saved and provided to me, your doll was made by Artmark Chicago in 1998.
The same round-faced doll with short hair was made as a brunette and blonde, both with the pink dress. They sell today for around $10. Currently more people are selling dolls than buying them. Certified authentic giftware profusely produced in the 1990s was fun to collect.