Nuts add flavor and nutrition to a wide variety of dishes
We know what one of your resolutions is … it's our resolution, too! One key to success when striving to improve health is to be reasonable. For instance, dietary fat is a necessary component of good health. The trick is to incorporate fats that bring other nutrients and flavors with them, which makes the most of your calories and keeps taste buds satisfied. Nut butters are a great go-to for flavor, flexibility and nutrition. Start this new year with some of these dishes, and you might have to come up with a different resolution next year!

---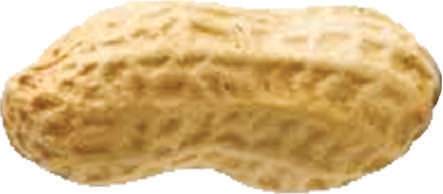 NUT BUTTER TIPS:
Nut butters can be substituted in equal amounts in any recipe calling for peanut butter.
Storage is best at room temperature in a pantry if you are going to use it within a month after opening. Otherwise, store the opened jar in the refrigerator to prevent it from going rancid.
Natural nut butters will separate with an oily layer on the top of the jar. This is natural because the oil has not been processed to make it solid (hydrogenation). All it needs is stirring to incorporate the ingredients back together. Make sure and stir it completely or you will have a dry, nearly crumbly butter at the bottom of the jar.
To make the stirring process easier, store the container upside down in your pantry. Then when opened, use a dull-tipped table knife to incorporate the oil back into the butter.
---

Ask Chef Tammy
Email your cooking questions to Tammy Algood: [email protected].

Joan asks:
"I need your help! I have a recipe for salsa that calls for guera, and I am not sure what this is. The recipe was passed on to me from my mother-in-law, and I want to get it right. I enjoy your column very much."
Joan, I believe the correct spelling of the ingredient you have listed is guero, which is a yellow chile pepper. It is frequently used as a generic term for any type of yellow chile pepper. Select either Santa Fe Grande or Hungarian wax for the recipe.

Nichole writes: "
I am engaged to be married and am in the process of selecting items for my gift registry. Can you please guide me on what to look for in a good kitchen knife?"
Nichole, congratulations! And selecting the proper knife will be an investment in your culinary future. First of all, you will want to hold the potential knife you select to feel the weight and make sure it is properly balanced. I like forged knives versus those that are stamped. Forged are sturdier and will last longer because the steel goes all the way to the end of the handle. The knife bolster is the area that transitions from the handle to the blade. It helps provide strength and increases durability and counterbalance. You really only need three good knives to accomplish most every kitchen task: A chef's knife, serrated knife and paring knife. Get them professionally sharpened, and only wash them by hand. I like both J.A. Henckels and Wusthof brands.
*Variation: Substitute cashew butter for the coconut butter. Before placing in the oven to bake, top with ½ cup chopped salted, roasted cashews. Press gently into the batter so they adhere. Omit the powdered sugar.
*Variations: Substitute almond butter for cashew butter and use whole almonds for whole cashews.