From your kitchen to their front porch — homemade gifts will hit the spot.
While we can't stop the holidays from coming, they will be different this year. You may not be able to throw a big party, host a huge dinner or scour a hundred stores at the mall to find a gift that shows you care.
A great way to bring that holiday feeling to your own heart and into the homes of friends, family and neighbors is to share these easy but elegant treats. Box up an assortment and mail or personally deliver your homemade gift baskets — the message of love and joy will be received.
So let the bells ring out — church bells and doorbells! It's time to get cooking. The holidays are coming!

The Tennessee Magazine
that feature farm-fresh Tennessee food. Those fresh, local ingredients will always add cleaner, more flavorful foods to your table. We recommend visiting local farms and farmers markets to find the freshest seasonal produce.
GIFT BASKET TIPS: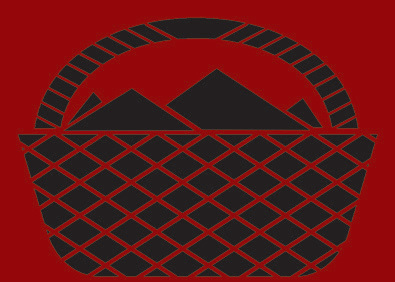 Include the recipe for each item so it can be made again by the recipient. It also helps make the receiver aware of any ingredients that might be disliked or cause allergic reactions in some family members.
Anchor the basket or box with a bottle of local wine for an extra special treat.
If giving multiple food gifts, label each item with serving suggestions if applicable.
Decorative tins provide a sturdy way to protect the food items during transport and are great for storage.
If delivering in a basket, line with festive fabric scraps, a bandana or cloth napkins.
If delivering in a box, cover in gift wrap after turning in the flaps at the top.
Include a holiday card with a handwritten note of thanks for the recipient's friendship.
Call ahead to make sure the recipient is home before making the delivery.
ASK Chef Tammy
Email your cooking questions to Tammy Algood: [email protected].
Suzanne asks: "What is the difference between a custard cup and a ramekin? I am not sure which I have. Can I use them interchangeably?"
Suzanne, a custard cup is more often than not made of glass (occasionally ceramic) and can hold between 6 and 10 ounces. The sides are a bit flared. A ramekin, on the other hand, has straight sides and looks like a miniature version of a soufflé dish. It is usually between 3 and 4 inches in diameter and is typically made of porcelain or earthenware. You most certainly can use them interchangeably.
William writes: "Would you please tell me the difference between condensed milk and evaporated milk? Other than the thickness, aren't they the same?"
William, condensed milk does go through the evaporation process as it is made. In fact, about 60 percent of the water is removed, but then sugar is added, and that's anywhere from 40 to 45 percent of the total volume. That's why it is sometimes labeled "sweetened condensed milk." Evaporated milk is not sweetened at all. And it has a shorter shelf life because it doesn't have the added sugar. So you are right that at one point they are the same, but the addition of sugar changes the consistency (thickness) and extends the shelf life of condensed milk.