The tantalizing tartness of the cranberry can add zing to just about any meal.
Crash course on cranberries: Here's one food you don't have to worry about selecting. Someone has already done that and put them in a bag for your convenience. Unfortunately, if you don't stock up on fresh cranberries now, you may not be able to find them by December. The good news is that cranberries freeze well; just be sure to stash them and their perforated bags in a freezer bag first. Give cranberry dishes a local flare with these recipes.
November recipes
---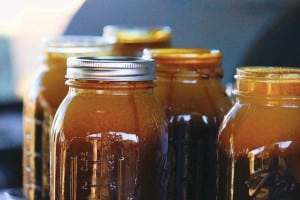 Sorghum syrup
Sorghum is NOT molasses and other sweet facts
Sorghum syrup is produced when the extracted juice from the sorghum plant is boiled down.
Tennessee is one of the nation's leading states in sorghum production.
Sorghum was the main sweetener and an important nutrition source for American colonists and pioneers. It remained America's primary sweetener right up to the beginning of the 20th century.
Before the invention of the daily vitamin, doctors prescribed sorghum as a daily supplement for certain nutrients that were hard to come by.
The green-amber, tangy-sweet syrup retains all the plant's nutrients, including calcium, protein, fiber, iron, potassium, phosphorus and zinc, and contains no additives.
Sorghum and molasses are not the same thing! Molasses is a byproduct, the leftovers when sugar cane is cooked down into granulated sugar. A blended product, modern-day molasses contains as much as 20 percent corn syrup and has no nutritional value.
Store sorghum at room temperature. Refrigeration makes its consistency thicker and harder to spread.
Like honey, sorghum can crystallize, but putting it in a pan of warm water or the microwave for just a few seconds, either on the lowest setting or even the defrost setting, will restore it to its previous form.
Find local sorghum producers and recipes using sorghum and other seasonal farm-direct, artisan foods at www.PickTnProducts.org.
---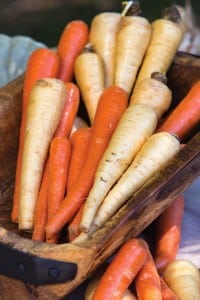 Cool-weather crops
Produce grows in response to conditions, not to particular months.
Cool-weather crops are ready to harvest for their second season right now.
Cool-weather vegetables include carrots, parsnips, asparagus, Brussels sprouts, broccoli, cabbages, kales and lettuces.
These plants grow as well or better in fall as they did six months earlier; carrots are actually sweeter when they reach maturity as temperatures drop.
Some local farms extend the cool-weather crops right through winter with "hoop houses" and other greenhouse-like frost protection measures, including canvas or plastic "blankets" to cover rows.
---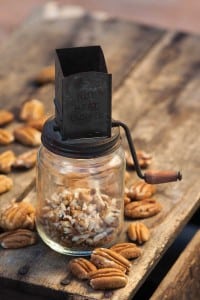 Everything you wanted to know about pecans
Origin: The only nut tree native to the United States.
Botany: Pecans are members of the hickory family. There are more than 500 varieties that exist worldwide, but just a few are produced on a wide commercial scale. Trees take up to 20 years to produce a full crop. About 90 percent of all pecans grown commercially are sold shelled.
Name: For years, pecans were called Mississippi or Illinois nuts until the Native American name gained widespread use.
Selection: Shelled pecans should look plump and have a uniform color. As they age and lose moisture, they will begin to shrivel.
Cost: Unshelled nuts will always be less expensive to purchase but require the time of shelling when you are ready to use them. A bonus is that they keep longer in the shell than without.
Yield: 2 pounds of pecans in the shell will yield 1 pound shelled.
Storage: For the longest shelf life, place them in the freezer. Unshelled nuts will keep there up to two years and shelled up to 18 months. If kept in the refrigerator in an airtight container, cut the storage time in half, and if left at room temperature, cut the time in half again.
Nutrition: Pecans are a good source of calcium, phosphorus, iron, protein, carbohydrates and vitamins A and B.